SMARZ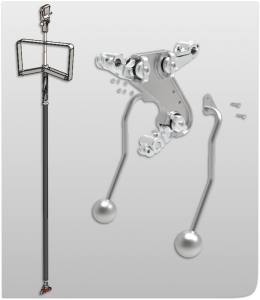 SMARZ - SMoRZAtori intelligenti per linee aeree di contatto
Project financed by the European Regional Development Fund
(POR FESR 2014/2020)
The energy sector, production, transport and distribution, is experiencing a moment of great change, dictated by the new European energy policies, first of all the Directive 2009/72 / EC on the introduction of smart grids, and the Directives 2009/28 / EC , on the development of renewable sources. As a consequence, these directives require the upgrading and modernization of the electricity transmission and distribution networks, requiring the lines to be increasingly flexible in their transport capacity.
While on the one hand this necessary modernization of the network at European level represents a great growth opportunity for SMEs in the related industries, on the other hand it places them in front of the necessary requalification of their products which are destined to become obsolete in a short time.
The proposed project is part of this process of change, and proposes the study and design of a new generation of "intelligent" dampers, capable of reacting to the forcing in such a way as to vary their characteristics as a function of temperature, changing the level of damping thanks to the coupling of materials with different thermal expansion.